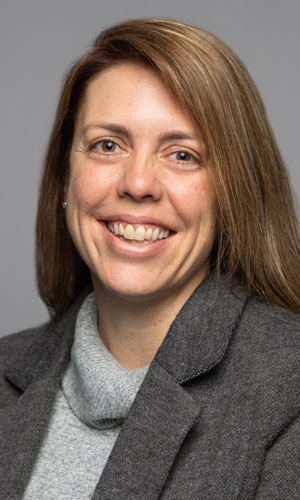 Mandy Bish,
Interim Director

Mandy stepped into the interim SCN Diagnostics Director position in April 2022. She grew up on a row crop and beef cattle operation in mid-Missouri before earning her B.S. in Plant Sciences from the University of Missouri. Shen then went on to earn her Ph.D. in Cell Biology and Molecular Genetics from the University of Maryland in 2009. Mandy completed a postdoc position in plant pathology at the USDA-ARS Foreign Disease and Weed Science Research Unit at Fort Detrick, Maryland before returning to her Missouri roots. She has worked at the University of Missouri since 2014 where she has studied row crops and pests. She is currently the MU Integrated Pest Management Coordinator and Interim Extension Field Crop Pathology Team Lead. She can be contacted at bishm@missouri.edu or 573-882-9878.
---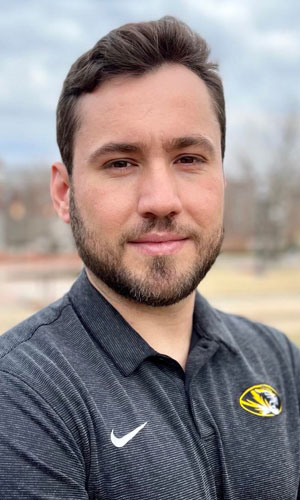 Jefferson Barizon,
Research Specialist Senior and Nematode Testing Coordinator

Jeff has a strong nematology background and hands-on experience in nematode extraction, culturing, bioassays, applied management, and training on morphological identification of dozens of plant-parasitic nematodes. He earned a B.S. in Agronomy from the Universidade Federal da Grande Dourados (UFGD), Brazil, in 2015 and a M.S. in Plant Pathology from Iowa State University in 2020. His nematology journey (and passion) started in 2012 when he joined the UFGD plant diseases clinic as a volunteer, then became a plant pathology teaching assistant and earned a research scholarship to investigate the effect of nematode-protectant seed treatment on the biology of the soybean cyst nematode. In 2018, he joined the plant pathology and microbiology department at Iowa State University to study nematology. During this period, he evaluated the effects of analogs of plant essential oils to combat plant-parasitic nematodes such as the soybean cyst nematode (SCN) and root-knot nematode (RKN). After graduating, Jeff joined the SCN Diagnostics Clinic where he coordinates nematode testing. He can be contacted at jd32v@missouri.edu or 573-884-9118.